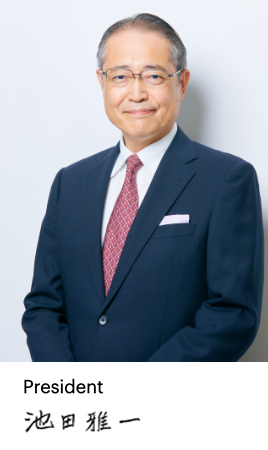 Mitsubishi UFJ Research and Consulting, the think tank arm of Mitsubishi UFJ Financial Group, has bases in Tokyo, Nagoya and Osaka, Japan's three largest cities. We provide clients in Japan and abroad a wide range of services including corporate management consulting, policy research and consulting, economic research, support for employee training through business seminars and related activities.
Our mission is to "Contribute to both our customers' success and the advancement of society by providing pioneering knowledge-based value." Amid the unprecedented speed of social changes, it is not unusual that the preconditions of businesses totally change in a short period of time. In this age of drastic changes, we believe that we, as a think tank, should assume the role of providing suggestions and proposals that fit our future society by combining knowledge-based social resources.
As the think tank arm of Mitsubishi UFJ Financial Group, and a professional group that creates value for society at the same time, we ourselves are also determined to grow toward the future.
We will continue to endeavor to be a driving force for the advancement of society, and look forward to the continued support of our stakeholders.