PT. MU Research and Consulting Indonesia (MURCI)
Message from the President Director
The whole is greater than the sum of the parts – Aristotle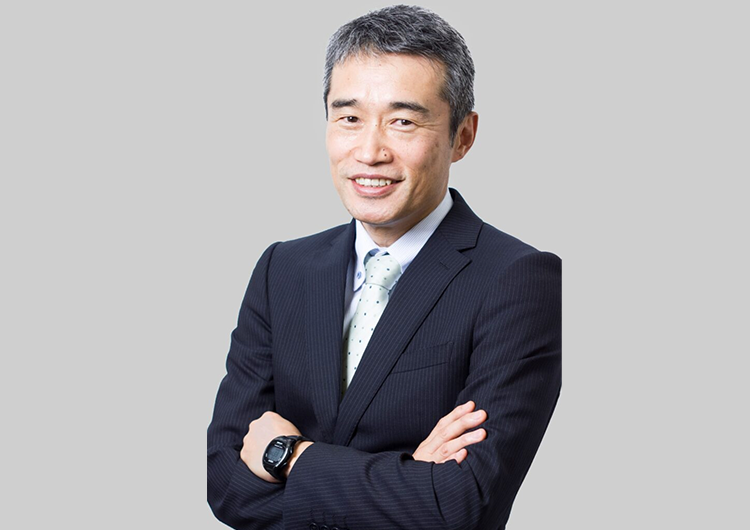 Toshiya Hatta
President Director
PT. MU Research and Consulting Indonesia (MURCI) is the Indonesian subsidiary of Mitsubishi UFJ Research and Consulting, the comprehensive think tank arm of the Mitsubishi UFJ Financial Group. We launched research and consulting services in Indonesia in 2001. MURCI's consultants and staff work as a team to provide creative, innovative, and dynamic support for our clients' success. We will continue to grow together with our clients, Indonesian society, and the people of Indonesia.
Overview
PT. MU Research and Consulting Indonesia (MURCI) is a subsidiary of Mitsubishi UFJ Research and Consulting, the comprehensive think tank and consulting arm of the Mitsubishi UFJ Financial Group. Located in a country which has become one of the world's top investment destinations, MURCI assists global companies in expanding their business operations into Indonesia. We have provided a range of consulting services to public and private sector clients for more than 20 years, including industry surveys, support for the creation of business and organizational strategies, and the development of HR systems.
MURCI uses information gathering and analysis capacities geared specifically to Indonesia's multicultural environment while maintaining the high quality for which Japan is renowned to create consulting solutions with frontrunning intellectual value.
Job Opportunities at MURCI
We are looking for passionate individuals with a willingness to grow and a real drive to make a difference for our clients. Join our team to make your unique skillset shine and discover a priceless working experience!
What We Do
MURCI's consultants provide a broad spectrum of services based on their expert knowledge and experience across various industries.
Support system throughout ASEAN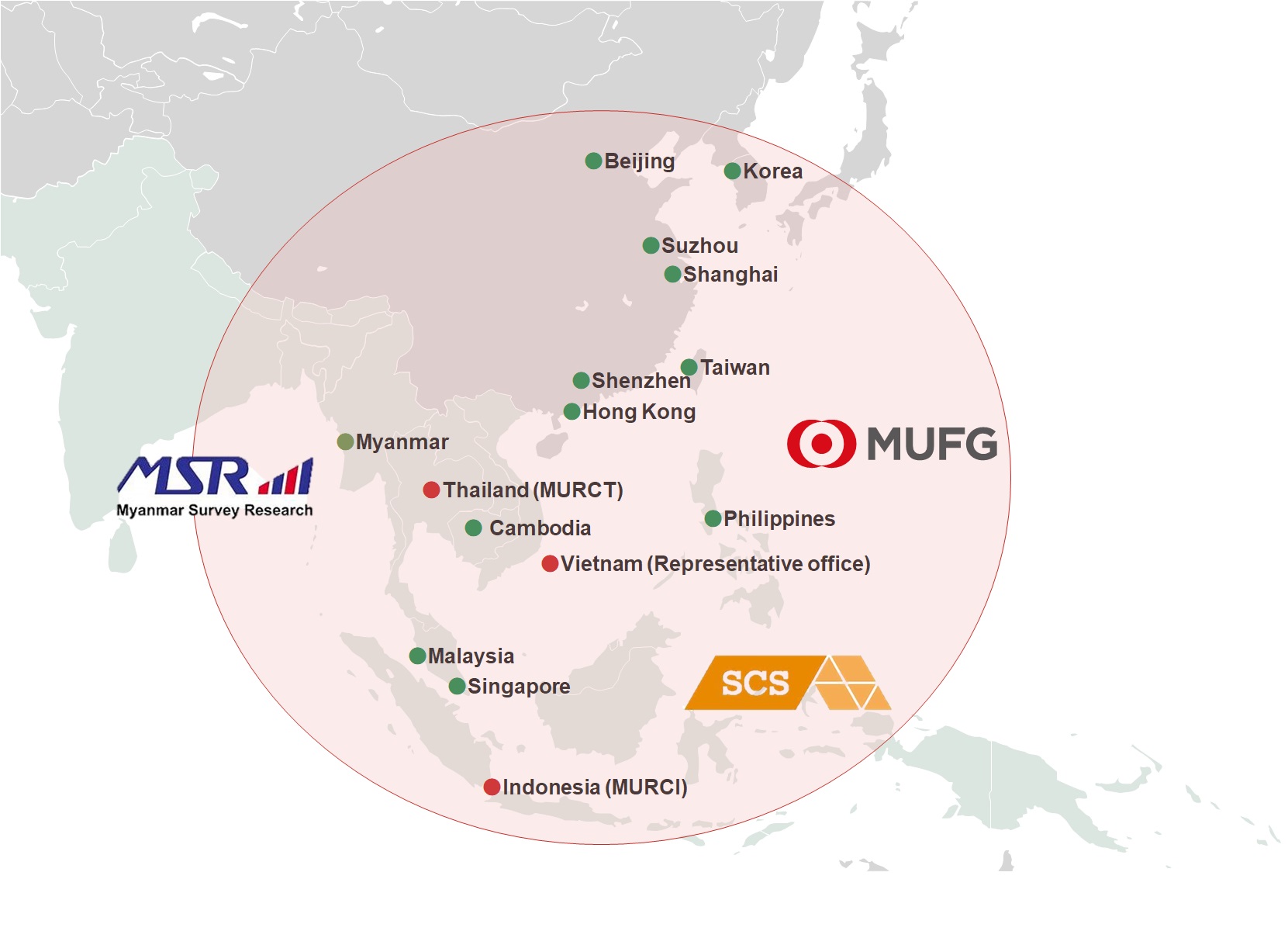 Support according to the stage of overseas expansion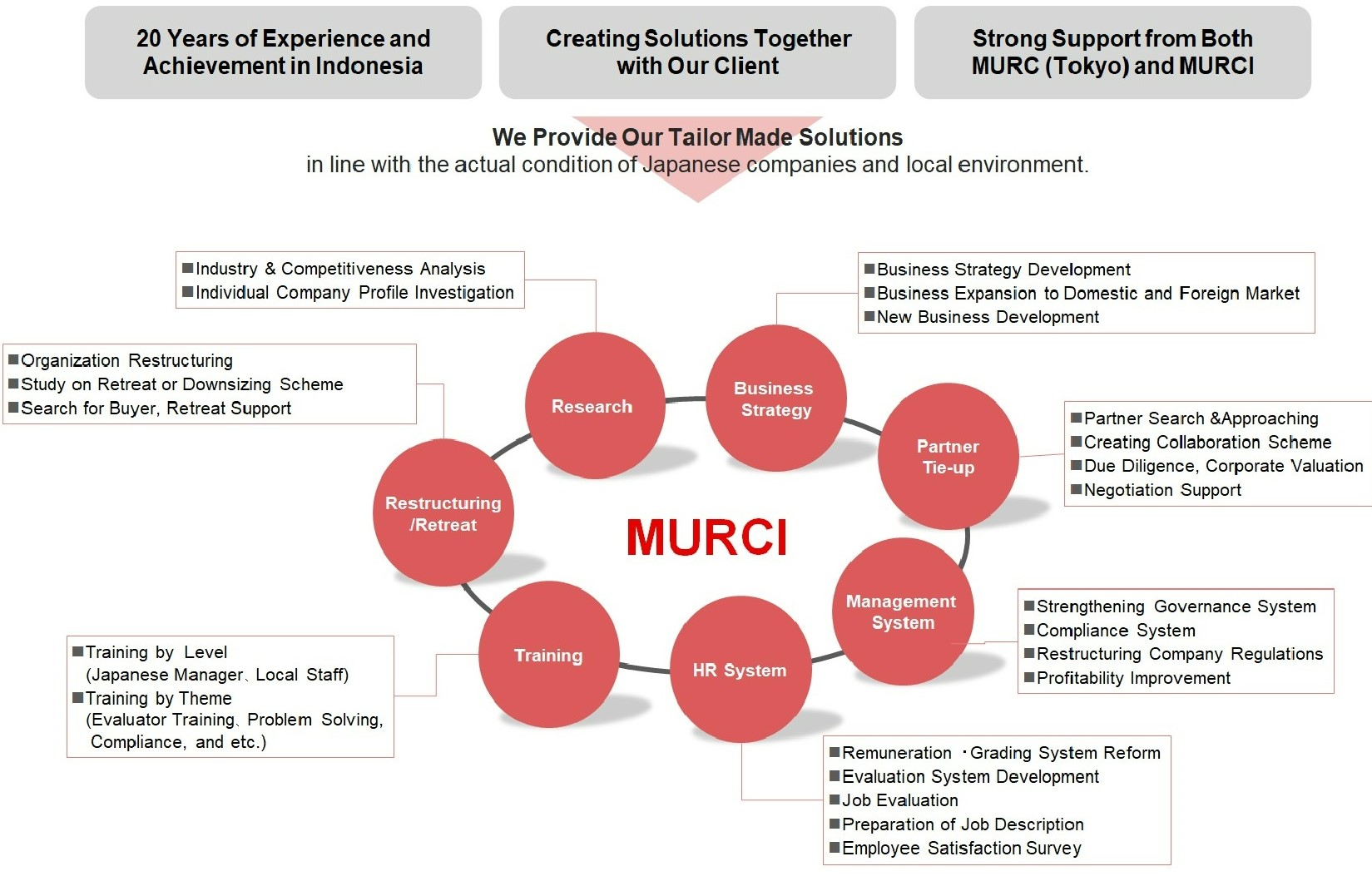 Portfolio
Management System,HR System
Our People
Meet MURCI's talented team of consultants who work with you to create value.
Toshiya Hatta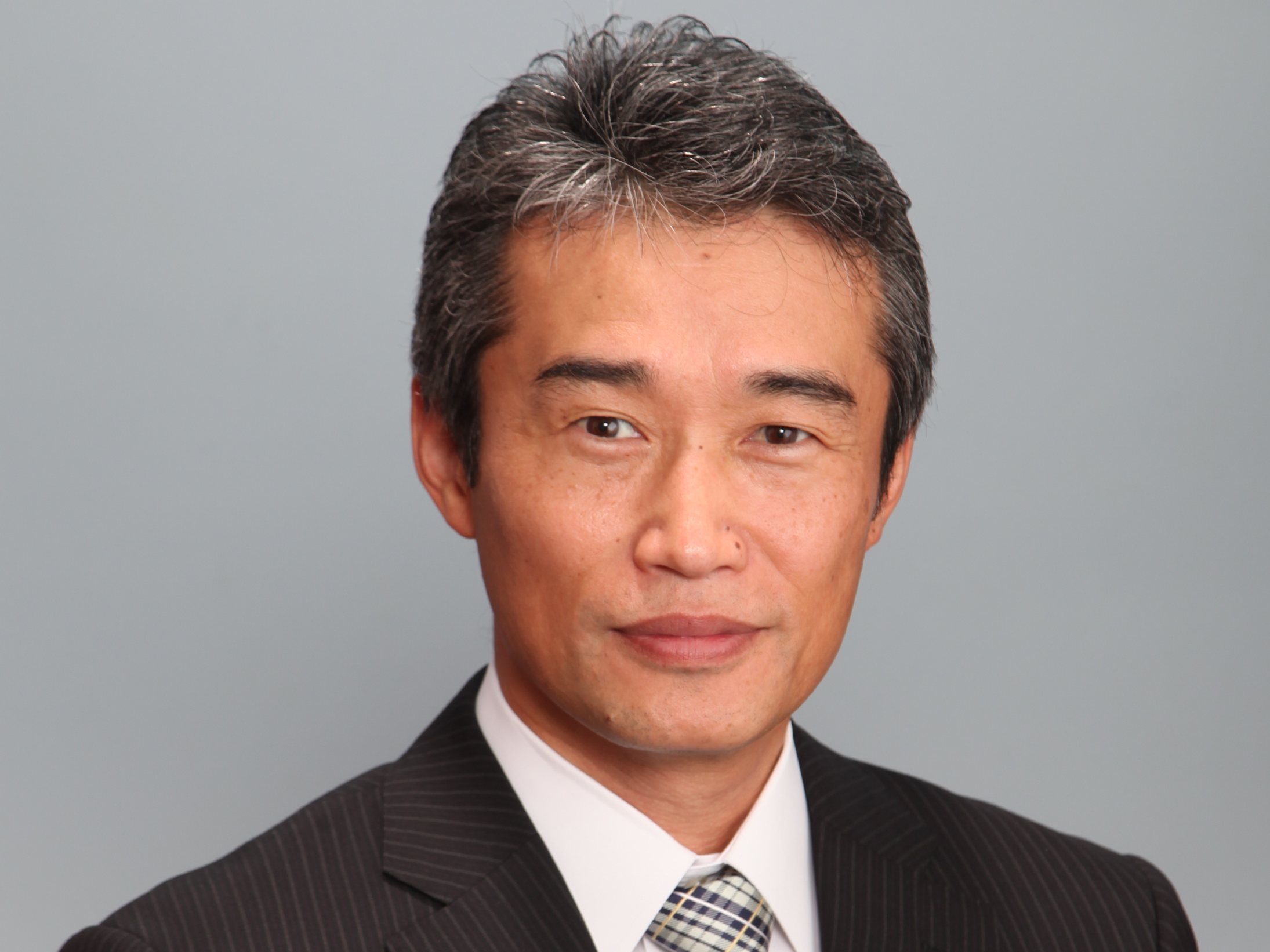 President Director
Joined the Bank of Tokyo (now Bank of Tokyo-Mitsubishi UFJ) in 1987, working on debt restructuring in developing countries and the development of corporate financing systems, etc. in Japan, Indonesia, the United States (Atlanta and New York), and Cambodia. He came on board with Mitsubishi UFJ Research and Consulting in 2015 and was appointed to his current position in March 2017. This is his third stint in Indonesia.
Takeshi Nakashima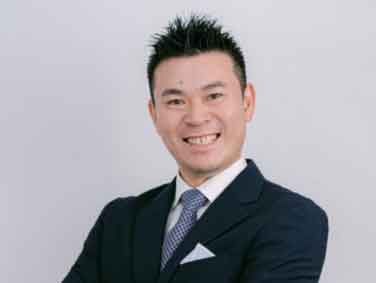 Director
Brings to bear extensive experience in overseas business planning, business development, cross-border M&As, and support for Japanese companies considering entry into the Indonesian and ASEAN markets, etc. Since joining MURCI as Director, he has engaged in market exit support, organizational restructuring, profitability improvement, business process optimization, public research projects, and other business support.
Mariko Nakajima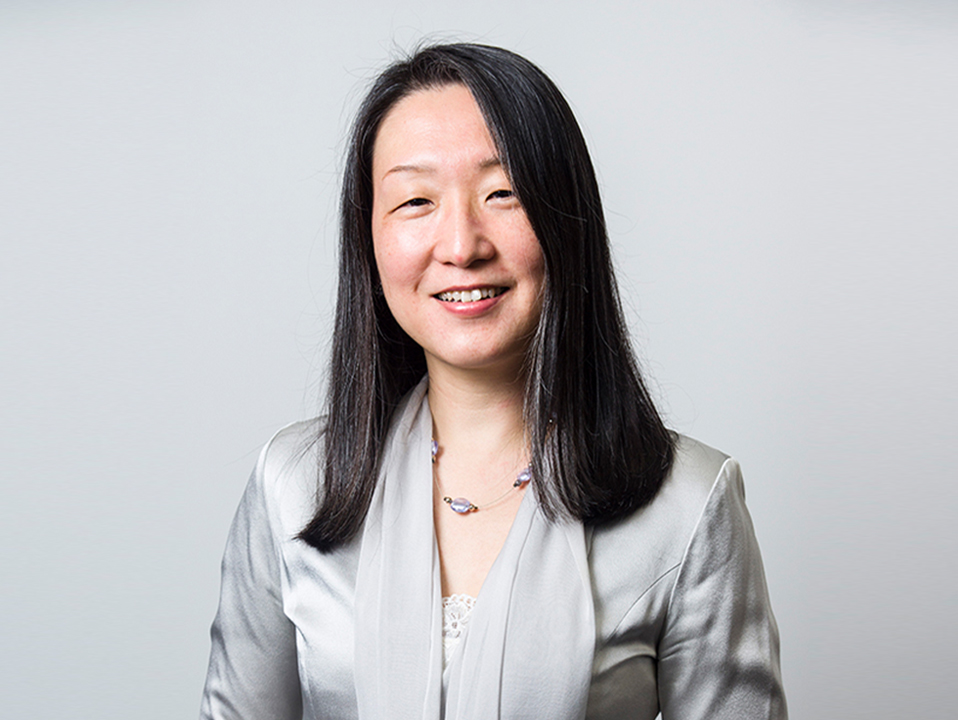 Chief Consultant
Backed by more than 20 years of experience in HR systems, organizational management, and market research in Japan, ASEAN and Europe, she has been providing consulting and advisory services to Japanese and other foreign companies in Indonesia since 2008.
Latest Reports and Activities
| | |
| --- | --- |
| November 2021 | European Union-funded ARISE+ Indonesia project "Assessment of the Pharmaceutical Sector Ecosystem in Indonesia" |
| September 2021 | Joint webinar with the JETRO Jakarta Office, "Personal Information Protection Regulations in Major ASEAN Countries" |
| March 2021 | JICA "Survey on National Universities and Research Institutes in Indonesia" |
| December 2020 | JETRO Jakarta Office "Indonesia Education (EdTech) Industry Survey" |
| December 2020 | Report: "Unicorn Companies in Indonesia: Overview, Market and Opportunities |
| October 2020 | Report: "Impact of the COVID-19 Pandemic on Industry" |
| August 2020 | Report: "Prospects for an Integration Platform for Multimodal Logistics Services" |
| June 2020 | Report: "Indonesia Real Estate Market Conditions Amidst the COVID-19 Pandemic" |
| April 2020 | Report: "2019 Performance of the Indonesian Automotive Industry" |
| March 2020 | Report: "Overview of Indonesian Regulations and Tax System" |
| February 2020 | Report: "Muslim Fashion in Indonesia" |
Access
Address: MidPlaza 2, 18th Floor, Jl. Jend. Sudirman Kav. 10-11, Jakarta 10220
Tel: +62-21-574-9518
Fax: +62-21-574-5904